Quality Management Systems Certifications
Quality Management Systems
We ensure a process of independent assessment of engineering design and method of construction, followed by physical surveys and tests during various stages viz. procurement, fabrication, examination & testing, installation and commissioning etc. to ensure that the primary structure, critical equipment and facilities to comply with the relevant Specifications, Codes and Standards, Safety regulations and desired Performance requirements.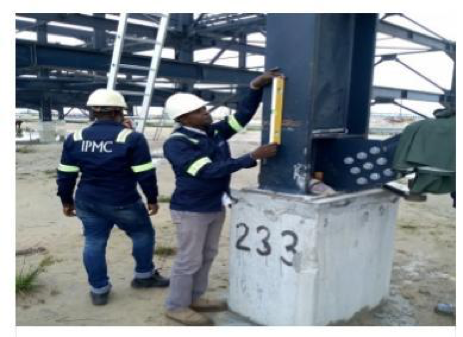 Certification work involves following stages:
Review of Contract / Tender document, Review of Design/ Construction drawings and Calculations
Review and Approval of Construction procedures. (Review and Approval of WPS, PQR, ITP/QAP, Fabrication, NDT, Heat treatment, Hydrotest procedures etc).
Witness and Quality Surveillance during various stages of fabrication of Structures, Pressure vessels, Piping, Cranes etc. at fabrication yard.
Witness and Quality Surveillance during Erection, Installation and Commissioning.
Review of Inspection Reports & Test results to verify that the work has been carried out in compliance with specifications, codes and standards.
Issue of Completion certificate after completion of all the work satisfactorily in compliance with specifications, codes, standards etc.